The Best Grass Fed Beef in the Greater Atlanta area!
Our grass-fed beef derives from young cattle, under two years of age, that has been raised from their mother's milk to the natural forage of Fescue, Rye and other grasses. We personally guarantee that our grass-fed beef is 100% free of hormones, steroids and antibiotics. We believe that you, the consumer, should be able to feed your families without having to worry about the long-term effects of synthetic growth hormones or steroids in your meat. This is why we strive to provide a flavorful, all-natural grass-fed beef product for our customers.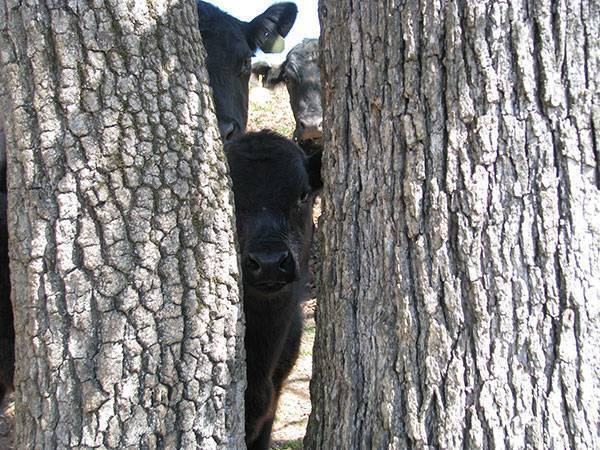 We sell our beef based upon the live weight. A live steer that weighs between 800-1000 pounds can yield an estimated 50% of meat once it has been processed at the butcher. The meat cuts from these younger cattle are sometimes smaller but are generally more tender and flavorful than that of an older cow. Orders can be placed for a half or whole cow, depending on how much meat you would like to receive. Our beef is processed at a local, family owned and USDA inspected butcher shop. The butcher is a skilled professional who knows exactly how to give you the best cuts out of a side of beef. Immediately after cutting your beef order to your personal specifications, the beef is fresh-frozen with a clear vacuum sealed packaging process. By quickly sealing your packaged beef and freezing it; it has sealed in the flavor and texture, protected the meat from bacteria and extended the overall frozen shelf-life with the vacuum sealed packaging.
At Big Hickory Farms, we are committed to providing the best tasting, all-natural grass-fed beef to our customers. Since we are a small family owned and operated business, we focus on quality and not quantity. Unlike large scale corporate feed-lots, our grass-fed beef cattle are not mass produced, so quantities are limited. Make sure to place your order today!